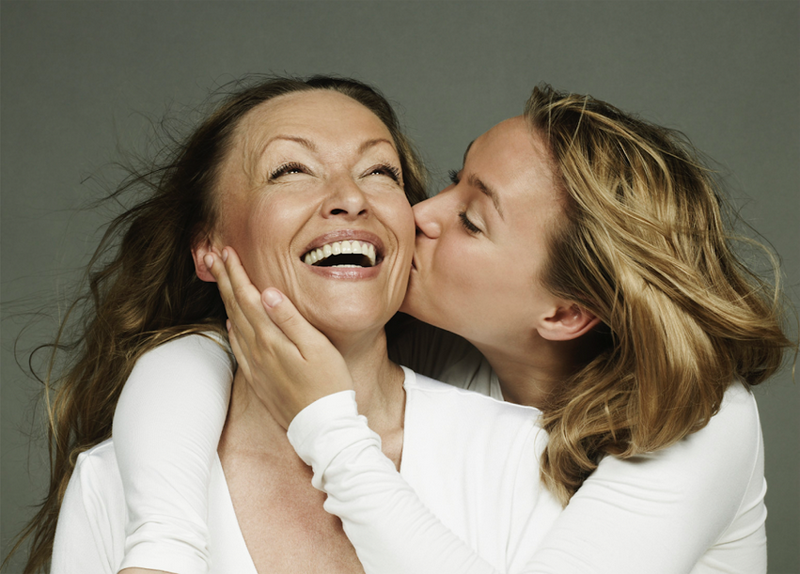 The bond between a mother and daughter is sacred. Regardless of whether mother and daughter just spoke to one another that morning, or five years ago, that bond exists. The complex, emotional, and wonderful experience of motherhood ensures that there is always a connection between mother and daughter.
In fact, in 2016, the Journal of Neuroscience conducted a study on familial relationships. This study concluded that out of every intergenerational relationship in a family structure, mothers and daughters had the strongest bond.
Unfortunately, situations arise throughout life that separates mothers and daughters. This could be a physical separation or an emotional disconnect. Either way, it is important for both mother and daughter to reconcile. When there is strain inhibiting such a special bond, it fractures the whole family. Therefore, taking steps to repair this relationship is good for not only mother and daughter, but also everyone closest to them.
The Retreat
The Two Angels Mother/Daughter retreat is facilitated by Beatrice Fulciniti, M.Ed., M.S. and Debrah White RN, MS, HNB-BC. Here is what is involved in the three-night retreat:
    Two: One-hour individual phone consultations prior to the retreat.

   Three

: One-hour joint sessions based on your individual relationship goals and needs.

   Eight: One-hour individual sessions based on your relationship goals and needs.

    Two: One-hour joint phone consultation post-retreat.
Throughout this time, Beatrice Fulciniti works with mother and daughter exclusively to explore the depth of the issues. From the information that is collectively obtained, Fulciniti will guide mother and daughter back together. During the time together, this retreat will provide direction, tools for self-care, and creative solutions, catered to your needs.
The integrative approach, facilitating both individual and joint sessions allows for both mother and daughter to come to an understanding. This retreat is a time for healing and a chance to start fresh, enabling the family to make a positive change.
The First Step in Healing
The retreat serves as the guided illumination mother and daughter need to return to a mutually beneficial relationship. During the time invested in the retreat, mother and daughter will be aided in their journey in multiple ways. The Two Angels Mother/Daughter retreat provides the information, support, and tools needed to resolve chronic points of discontent. Plus, the mother and daughter will learn how to communicate in a positive, productive manner.
In addition to relationship coaching, mother and daughter will also receive valuable lifestyle advice. This may include stress management sessions, nutrition education, or energy healing. Such specific needs will all be met during the retreat. The reason for this is to help both women find a newfound comfortability within their own spirit.  Equipped with this increased level of clarity and skill, both mother and daughter can begin to grow their relationship in a positive way.
Continual Growth
While the final joint phone call concludes the retreat, it is not the end of the journey. It is at this time, after getting back to their regular lives, mother and daughter must practice what they learned. Regardless of how good of a relationship people have, a balance of mutual, emotional benefit is always needed. Applying what was learned and addressed in the retreat to the real world takes time and a lifetime of commitment.
Thankfully, the Two Angels are confident that the fresh start of this retreat will lead to a successful future. After all, the action of agreeing to take the time to invest in the relationship is the first step. Often, putting yourself out there and opening yourself up is the hardest step. After that, the experience, though not without challenges, is ultimately enlightening, refreshing, and fulfilling.
Take the first step. Call Two Angels, Beatrice Fulciniti and Deborah White today at 917-932-3083 or reserve your spot through the website.